3 tags
Le retour
Después de un tiempo sin actualizar, por fin lo hago. Tengo muchas cosas que explicar y justo ahora es un buen momento para hacerlo. Hará justo tres meses que volví a Francia y sentí que mi sueño se hacía realidad. Nada más llegar aquí, me empezaron a suceder cosas impresionantes que cambiaron mi vida y me hicieron inmensamente feliz. Conocí a mucha gente, me sentí muy cómoda en el trabajo, me...
3 tags
3 tags
"Un seul être vous manque, et tout est dépeuplé."
– Alphonse de Lamartine
1 tag
2 tags
Bonjour la France!
Regreso a Francia la semana que viene, y esta vez sin fecha de vuelta. Me voy con ilusión y felicidad, con ganas de aprender y de disfrutar. Por fin podré combatir la nostalgía que intento evitar en todo momento, que siento desde que en 2009 fui por primera vez a ese país y me enamoré de él. Tengo que decir adiós a mi gente, a mi tierra, a mis campos de trigo, a mis molinos de viento y a mi sol....
2 tags
3 tags
"Life can only be understood backwards; but it must be lived forwards."
– Soren Kierkegaard
3 tags
3 tags
"¿Qué es la vida? Un frenesí. ¿Qué es la vida? Una ilusión, una sombra, una..."
– Pedro Calderón de la Barca
3 tags
4 tags
3 tags
"He travels the fastest who travels alone."
– Rudyard Kipling
3 tags
4 tags
4 tags
4 tags
2 tags
"Before I can tell my life what I want to do with it, I must listen to my life..."
– Parker J. Palmer
2 tags
3 tags
"Live with intention. Walk to the edge. Listen hard. Practice wellness. Play with..."
– Mary Anne Radmacher
4 tags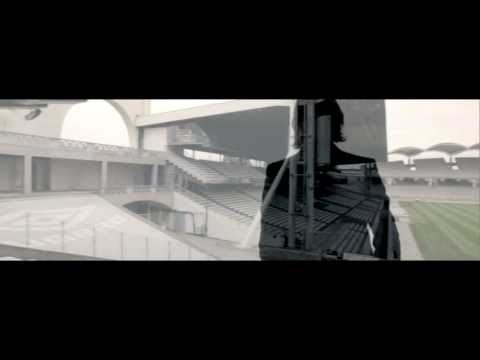 2 tags
2 tags
"Regret for the things we did can be tempered by time; it is regret for the..."
– Sydney Smith
4 tags
3 tags
3 tags
"C'est le temps que tu as perdu pour ta rose qui fait ta rose si..."
– Antoine de Saint-Exupéry
4 tags
4 tags
Con un poco de retraso...
¡Feliz año nuevo! Bon any nou! Happy New Year! Bonne année! Buon anno! Frohes neues Jahr! Empiezo un nuevo año con las pilas cargadas, deseando acabar proyectos pendientes y empezar otros diferentes. No sé qué me depara el 2012 pero seguro que muchas cosas buenas. Y para muestra, un botón: a principios de febrero me voy de vacaciones a Berlin!
2 tags
3 tags
"Twenty years from now you will be more disappointed by the things you..."
– Mark Twain
3 tags
3 tags
"Le destin mêle les cartes et nous jouons."
– Arthur Schopenhauer
3 tags
4 tags
Une drôle coïncidence
Le 1er décembre 2010, j'étais sur Lyon et la vue depuis ma chambre était celle-ci: C'était la première neige, il faisait déjà très froid et j'ai dû aller m'acheter des bottes tout de suite! Cette vue du matin, avant de partir faire des cours, m'est restée dans la tête, même si j'en ai pris des photos au cas où je veux la revivre. Maintenant, je suis sur...
5 tags
3 tags
"Don't ask what the world needs. Ask what makes you come alive, and go do it...."
– Howard Thurman
5 tags
3 tags
3 tags
"Hope never abandons you; you abandon it."
– George Weinberg
3 tags
2 tags
3 tags
Growing Up
CHARLOTTE: I just don't know what I'm supposed to be.
BOB: You'll figure that out. The more you know who you are, and what you want, the less you let things upset you.
3 tags
3 tags
"Don't part with your illusions. When they are gone you may still exist,..."
– Mark Twain
2 tags
2 tags
5 tags
"Lerne von gestern, lebe für heute, hoffe für morgen."
– Albert Einstein
3 tags
2 tags
"On met plus de passion à obtenir ce qu'on n'a pas qu'à..."
– Stendhal
2 tags
2 tags